Self Medication
The Slackers



Alive-Best.Nr. 803942 | amazon
| iTunes



Cover
download cover 1500x1500px

About the Album

The Slackers are part of an imaginary universe. It wasn't their fault, well not completely. The caterpillar told them not to eat the mushroom on the right. But they did and for 15 years now they've had to play Imaginary-Jamaican-Rock-and-Roll, and try to explain that to everyone who passes. One asks,"Are you a reggae band?...where are your dreadlocks then?" Another says,"YOU DONT SOUND LIKE PUNK-ROCK WITH HORNS AT ALL!!" One elderly gent says,"Why it sounds like a lot of music I used to like, but I don't think any of you boys look addicted to HEROIN!" Doomed to try and explain themselves to a world full of hungry club-promoters, style-police, genre-slaves and the generally confused, they wrote bio upon bio, hoping to snag someone...ANYONE!...who might understand...here is attempt 6,364…" - Vic Ruggiero, The Slackers The Slackers sound is Jamaican rock n roll. While they have been influenced, and even personally taught by Jamaican ska/reggae originators, like the Skatalites and the Upsetters (Original backing band for the Wailers), the band sees its music through an American lens. This band is equally appreciative of old blues, 60s soul, rock, and Rnb as it is of reggae, rocksteady, dub, and Ska. It is as if the Rolling Stones or the Yardbirds had grown up on Bob Marley as well as Muddy Waters. From their 1996 release, Better Late Than Never through to last year's, Peculiar, the NYC-based band, the Slackers have established themselves as America's premiere interpreters and innovators of Jamaican music. In their new release, The Boss Harmony Sessions, they take this unified eclectism one step further. They revisit a rock standard, 'Mama Told Me Not Come', and infuse it with Trojan era reggae, psychedelic organs, and a coltraneish sax solo. 'Wanted Man' by Bob Dylan & Johnny Cash becomes an outlaw reggae ballad. 'Minha Menina' by Jorge Ben (Os Mutantes) is in Portuguese, very Brazilian rock yet very reggae, and even has a sitar solo! The originals, 'Robots' and 'Body Double', refer thematically to our dystopian present. One instrumental, 'Funk Week' makes a nod to Afro-Beat while the other 'Ska Boheme' makes a nod to opera. 'Yer Still Blue' is pure New Orleans while 'Lil Joe', 'Feed My Girl', and 'Mind Your Own Business' feature old school Jamaican sounds. For this new release, the Slackers turned to LA based DJ, Boss Harmony, to filter through their music. He selected the 12 album cuts from the 30 songs that the Slackers have recently recorded. He added some ambient sounds, transitional dialogue, lined up the tracks, and tweaked the overall sound. The effect is that this disc has the warm intimacy of a good friends mix cd of some of his favorite music. A cd that someone might pass onto you and say, "hey check this out!" Their previous release, Peculiar, was an artistic triumph. Aversion.com called it "the best American ska record to appear in a long, long while (well, at least since the Slackers last one)." Alternative nation described it as "protest music made for dim, sweaty basements, The Slackers would sound at home supporting Rancid as well as some grizzled New Orleans electric blues trio." In 2006, the band supported Peculiar by performing in 20 American states , 12 European countries, 2 Canadian Provinces, Mexico, and Brazil. As the prescient reviewer predicted they actually finished up 2006 opening for Rancid for a multi night run in San Francisco! In addition to Peculiar, the Slackers have released 11 other cds. Their first was Better Late Than Never (1996), featured a raw, direct vibe that The New York Times was quick to declare is "The Sound of New York." Upon signing with Tim Armstrong's, Hellcat Records, in 1997, the band released Red Light, which saw them evolving into a smoother, more melancholy and soulful unit. They have followed up Red light with 5 more releases on Hellcat. 1998's, the Question, was proclaimed to be "the new Exile on Main Street." Wasted Days from 2001 was praised by Maxim and the Village Voice and reached 8 on the Amazon.com sales charts. Close My Eyes from 2003 was praised by the Kerrang!,BBC, Pulse , and the LA Weekly which said, "it captures their unfettered energy, unerring skankability, and playful anger to a tee!" The Slackers have also made several self-produced albums that have focused on different aspects of the band. The band paid tribute to their roots on Slackers & Friends, which features the Slackers as a backing band for American and Jamaican recording artists such as Glen Adams (the Upsetters), Cornell Campbell (the Uniques), Congo Ashanti Roy (the Congos), Doreen Schaeffer (the Skatalites), and Ari-up (the Slits). International War Criminal was a political-themed ep that was put out to coincide with the 2004 presidential election. Afternoon in Dub is an all reggae album that sounds like the title. The Slackers/Pulley split is a punky reggae party with their friends from Deconstruction tour in 2004. Since the release of Red Light, the Slackers have headlined 16 major US Tours and 11 European tours.



Tracklist



1. Every Day is Sunday
2. Don't you want a Man
3. Don't forget the Streets
4. Estranged
5. Stars
6. Leave me
7. Eviction
8. Happy Song
9. Self Medication
10. Don't have to
11. Walking with myself
12. Sing your Song

Buy this album on iTunes.



Tourdates in Europe



The Radio Tour presented by Dynamite Magazine.

Booking Agentur: Phonocaster



Pictures
Official Band Picture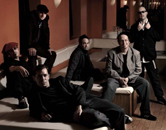 download band picture 645 x 504 px



Live Pictures

(UK 2008, Photos: Caroline Bittencourt)


download pic 1
download pic 2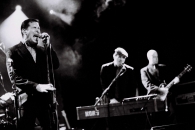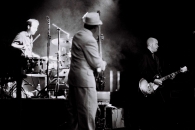 download pic 3
download pic 4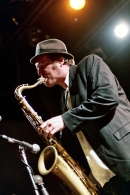 download pic 5
download pic 6
download pic 7
download pic 8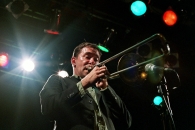 download pic 9

Info



>>> Artist Info
>>> Website
>>> MySpace