News

The Slackers on Tour through Europe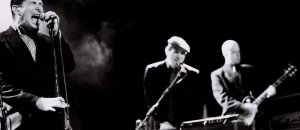 The Slackers are back to good old Europe. They will play shows in Germany, Austria, United Kingdom. The tour presented by Dynamite Magazine. Find the tourdates here.





Listen to the new record of the Slackers "The Radio" here.


11.12.2011



Soniamiki: 1st interactive music video in Poland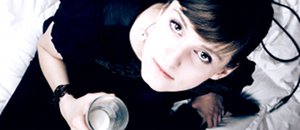 The polish musician Soniamiki is currently working on her 2nd album which will be released in 2012 on moanin'. As an appetizer we now launched the first polish interactive music video for the single 'Night Is So Safe'. The video can be watched here: > http://www.soniamiki.de/NightIsSoSafe/

The viewer has to click the spots at the video in the correct order to build little monsters. If the viewer manages to build three monsters during the running time of the video it can download the single for free.

At Soniamiki's blog you can find background information about the video shot:
> http://www.soniamiki.de/blogvideo


About > Soniamiki



The Slackers on tour through Europe in May/June 2011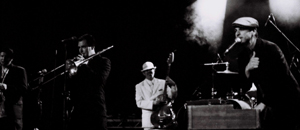 Again the world best Ska band from New York City serves theire fans from the old continent. This time you can see the band live in Germany, Hungary, Croatia, Slovenia, Switzerland, Belgium, UK and The Netherlands. So, don't miss it!

12.05.2011 Jena (GER) - Kassablanca
13.05.2011 Regensburg (GER) - Alte Mälzerei
14.05.2011 Budapest (HU) - A38
15.05.2011 Zagreb (HR) - Kset
16.05.2011 Ljubljana (SLO) - Gala Hala
17.05.2011 Vienna (AT) - Arena
18.05.2011 Munich (GER) - Feierwerk
19.05.2011 Zürich (CH) - Dynamo Werk 21
20.05.2011 Stuttgart (GER) - Wagenhallen
21.05.2011 Brussels (BE) - VK
22.05.2011 Zwolle (NL) - Hedon
23.05.2011 Kassel (GER) - K19
24.05.2011 Hannover (GER) - Chez Heinz
25.05.2011 Nijmegen (NL) - Dornroosje
26.05.2011 Utrecht (NL) - Tivoli de Helling
27.05.2011 London (UK) - Islington O2 Academy
28.05.2011 Leeds (UK) - TJ's
29.05.2011 Belfast (UK) - Empire
30.05.2011 Newcastle (UK) - Trillians
31.05.2011 Manchester (UK) - Moho Live
01.06.2011 Derby (UK) - Old Bell
02.06.2011 Hazebrouck (F) - Shakalaka
03.06.2011 Cologne (GER) - Underground
04.06.2011 Sittard (NL) - Ernesto's Cantina
05.06.2011 Hamburg (GER) - Hafenklang

>>> information about The Slackers
>>> information about the album Self Medication



Paprika Korps: New Album 'Metalchem' out now





With 'Metalchem' Paprika Korps is writing a new chapter of Heavy Reggae. For more than 10 years Paprika Korps is touring non stop all over Europe with it's special mix of caribbean groove, Dub elements, Alternative Rock, psychedelic sounds and New Wave.

On June 25th the new album 'Metalchem' was released with an opulent Digi-Pack in Germany, Austria, Switzerland and BeNeLux via moanin'/Al!ve/Sonic Rendezvous as well as via all well known download-shops like itunes, eMusic, Napster, AOL and finetunes.

>>> listen sound samples of 'Metalchem'



New Release: Soniamiki from Poland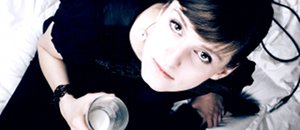 Poland is the new place to be for pop music with electronic synthesizer sounds of the 80ies mixed with the attitude of a singer songwriter. As animation movie maker, drawer, multi-instrumentalist and singer, Soniamiki lives right in the middle of scene of young polish artists. In the beginning her little music project was intended for a fashion show of friendly designer. Artwork and cover of her record are also made by friends. Her partner is the singer of the post-rock band L.Stadt, who's 'Death of a Surfer Girl' she made a very nice cover version of. Soniamiki likes to play live with a drummer, a guitarist, her computer, her self singing and - glad to see - also simultaneously playing bass.

Her debut album '7pm' was recently released on moanin'. The record is available through all well known download shops like iTunes, eMusic, Napster, AOL, etc.

The next concert will be at Antje Øklesund in Berlin on May 13th.

>>> more about the album: mp3, pictures, infos, tour



Free Download EP "Warm Up" of Lo-Fi Youthz


An EP with 4 fresh tunes taken from the debut album of Lo-Fi Youth is available as a free download here. 'Fly Over The Yard' will be released on July 17th on moanin'.

Download "Warm UP"-EP of Lo-Fi Youthz



Tracklist


1. Over The Yard
2. I Am
3. Shine
4. Soulfire

>>> more about LoFi Youthz
>>> mp3, pics and infos about 'Fly Over The Yard'



Vic Ruggiero: New album "Something In My Blindspot

" out now!

Mister "I wrote those songs because I could not afford a shrink" Ruggiero has returned to the couch i.e. the recording studio. Although besides his main occupation - singer of the New York ska institution The Slackers - he's got numerous side projects like playing organ for Rancid, he found time this summer to record a new solo album in Berlin. The new album "Something In My Blindspot" is available now on CD and online!

>>> more about "Something In My Blindspot"

We filmed the concert at Berlin's Schokoladen club last summer. Vic performs a track trom the new album, "Lonely Nights". He's joined on stage by Lisa, singer of the German ska/swing band Black Cat Zoot.





Paprika Korps: New album MAGNETOFON out on 21st September



Alarming guitars meet driving offbeats, deep baselines, dub sounds and catchy melodies: "Heavy Reggae Rockers" is what Paprika Korps call their style. In Poland they are among the most popular reggae acts. On 21st September 2007, their 5th studio album will be released in Germany: Magnetofon.

>>> about: magnetofon



The Special Guests feat. Willie Ocean - BEETROOT

(CD 47min, VÖ 04/2007)





Their 5th full-length album, takes their very own interpretation of offbeat music to a new level: "Swings... like it's coming directly from a bar in Kingston", a reviewer of the SLAM magazine wrote. "Well, some jazz and beat elements have infiltrated the songs, but that only adds more spice... hot!"

>>> about: beetroot



New Berlin Ska compilation: "Hauptstadt-Ska 2"


Newcomers and old offbeat heros from Berlin, part 2: Three years after the first "Haupstadt-Ska" compilation (Haupstadt = capital city), Skaro / Buschfunk have released volume no. 2. The CD features tracks by The Special Guests feat. Willie Ocean and Rolando Random & The Young Soul Rebels. And, of course, a bunch of other songs bands representing the wild variety of Ska made in Berlin.

>>> Skaro Records



"Reggae Master Blaster 4" compilation features track by The Special Guests feat. Willie Ocean



The 4th volume of the Reggae Master Blaster compilation series by ZYX music features "Free", a song from the new album "Beetroot" by The Special Guests feat. Willie Ocean. Other tracks include contribution by reggae greats such as Seeed, Gentleman, Martin Jondo, Beenie Man and many more.

>>> "Reggae Master Blaster 4" at amazon.de



"Skanking Night": First Austrian Ska compilatin released



Skanking Night Vol. 1 is the very first Austrian-made Ska compilation. It features all the bands that have played the famous Vienna ska party series "Skanking Night". The project is headed by jamaican Ska legend Mr. Symarip aka Roy Ellis. It also includes favourite german Ska acts such as The Special Guests feat. Willie Ocean, Los Placebos and K-Mob - and, of course, Austrian bands like The Riddimstix or The Offbeat Generator.

>>> www.skanking-night-at